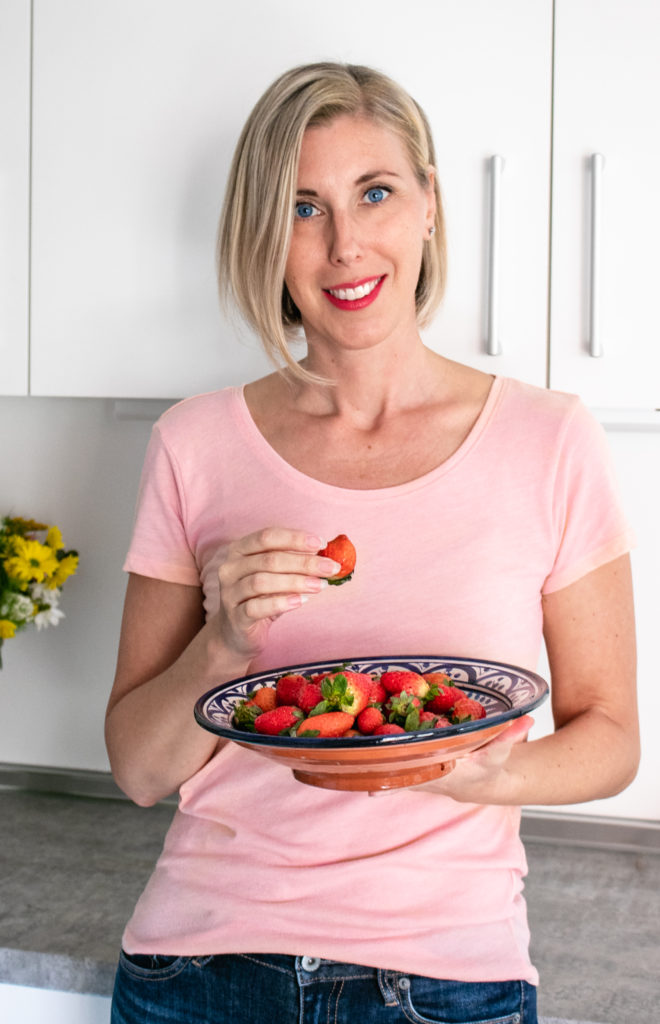 Welcome to my food blog, the Delicious Plate, I am so glad you are here!
My name is Helena and I am a food photographer and recipe creator who loves to cook and bake. I started this blog because I want to share some of my favorit  recipes with you. Recipes that I cook for my family that are easy, creative and a way to spice up your everyday meals as well as some fun entertaining ideas. I cook mostly vegetarian and vegan and will never say no to dessert!
I grew up in Sweden, spent several years studying in Chicago and I am currently living in Spain with my two kids and my dog Bailey. My cooking reflects a little of all these cultures and more. I love to try new recipes, that makes dinner time just a little more exciting. I also have my trusty family favorites, you know those recipes that you can always count on. I try to cook things that are practical, easy, healthy and of course, delicious!
If this is your first time visiting the blog, you can subscribe to my newsletter with updates and new recipes. You can browse my recipe page for lots of great, new ideas in the kitchen. Come say hi on social media if you're on Instagram or Pinterest. I will be happy to answer any recipe questions you might have in the comment sections at the bottom of each post.
Thanks again for stopping by my blog, happy cooking!