I love nut butter and there is always a jar of it in our fridge. Homemade Pecan Almond Butter is so easy to make with only 3 ingredients and you won't believe how amazing it tastes!
All you need is almonds, pecans a pinch of sea salt and a good quality food processor or mixer. Thats it!
This recipe is made without any mixed in flavors, just a little sea salt. It works with almost anything, I use it in cooking, desserts and off corse, on toast!
My sons favorite is to spread a thick layer of this pecan almond butter on a warm toast so it melts a little and then drizzle some honey on top. My daughter likes it with cherry chia jam
What is your favorite?
You can also get creative and add a flavor to your pecan almond butter, some of my favorites are:
cinnamon or cardamon
maple syrup or honey
cocoa power
vanilla bean paste
cocoa powder
acai powder
freeze-dried berries like strawberries or blueberries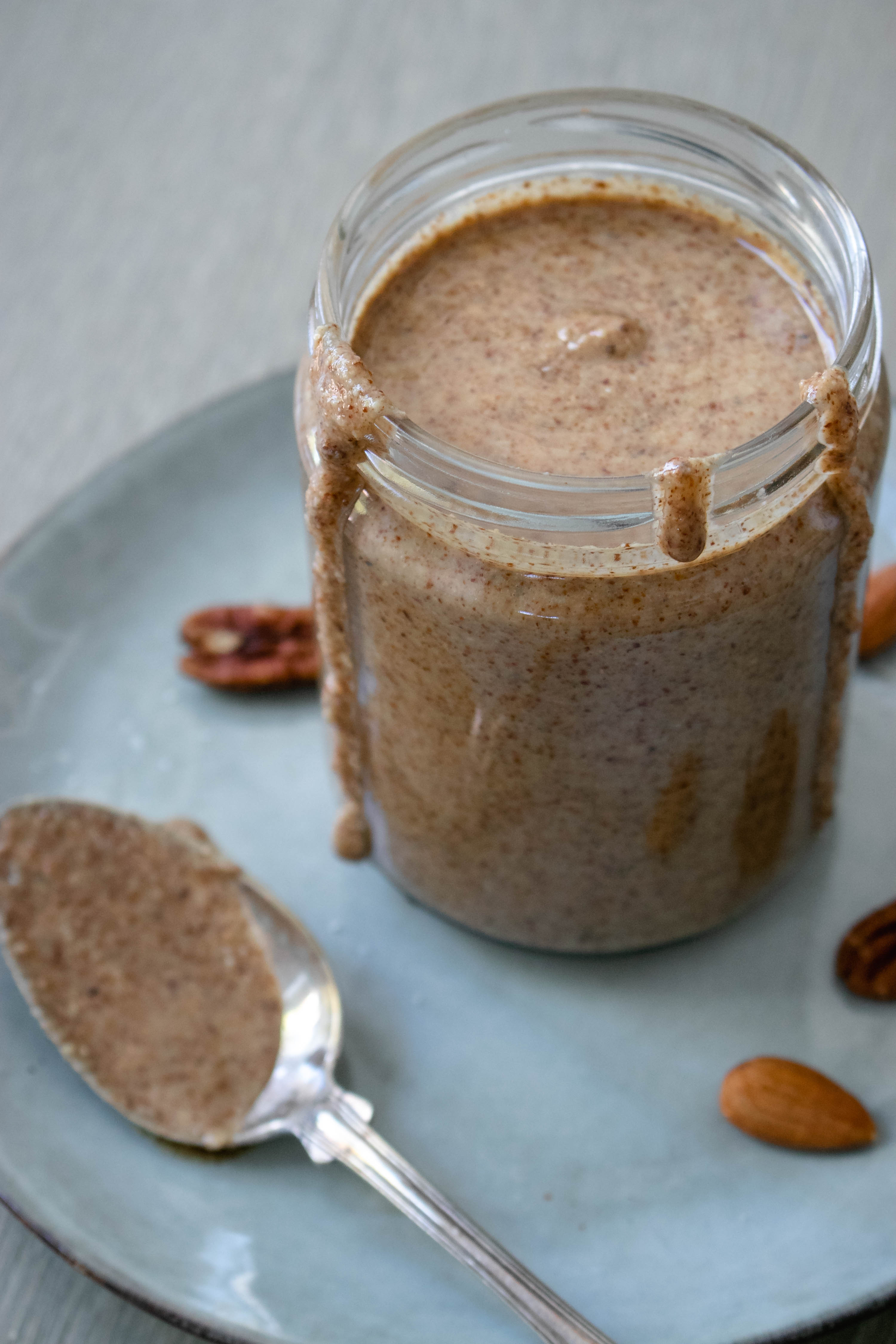 You might also like these great recipes:
If you try this Pecan Almond Butter recipe, let me know what you think by leaving a comment, rating, and tagging me in your picture on Instagram.
Enjoy!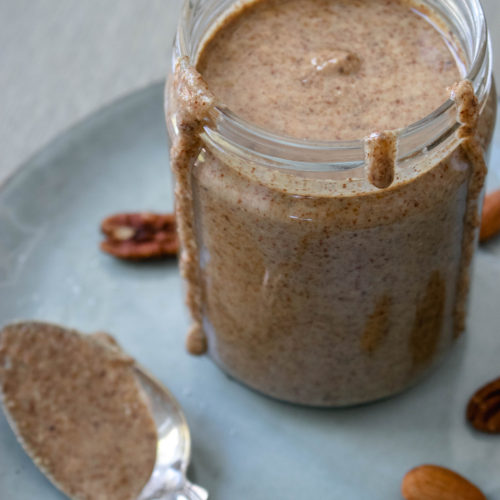 Pecan Almond Butter
Ingredients
200

g

pecans

200

g

almonds

pinch of sea salt
Instructions
Heat the oven to 175C

Roast the nuts for about 8 minutes, stirring half way. Be carful not to burn them!

Let the nuts cool for about 10 minutes and transfer to a food processor. Blend until smooth and scraping down the sides as needed. This will take up to 15 minutes depending on how powerful your food processor is and how smooth you like your nut butter.

When the nut butter has the consistency you like, add a little sea salt and transfer to a airtight container, store in the fridge.