Blueberry Chia Pudding brings the taste of fresh, summer blueberries to you breakfast table. Chia pudding is really easy, make ahead breakfast for a stress free morning. Well at least in the breakfast department!
It's healthy, filling and packed full of protein, fibre and antioxidants.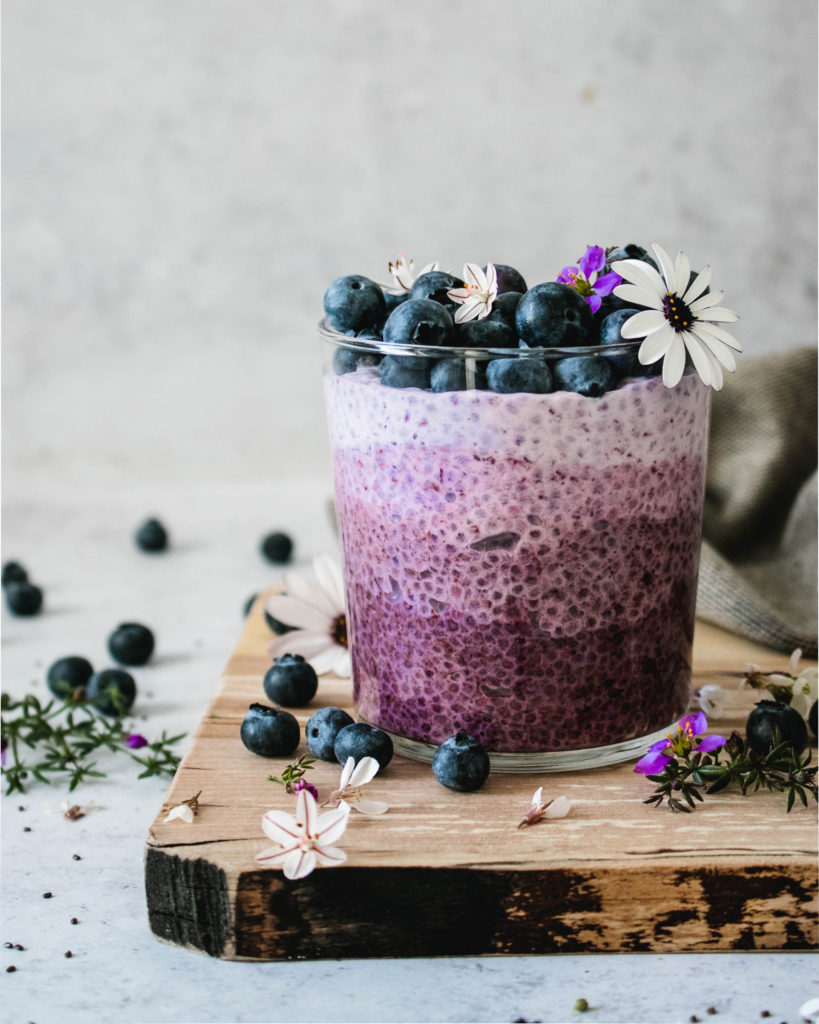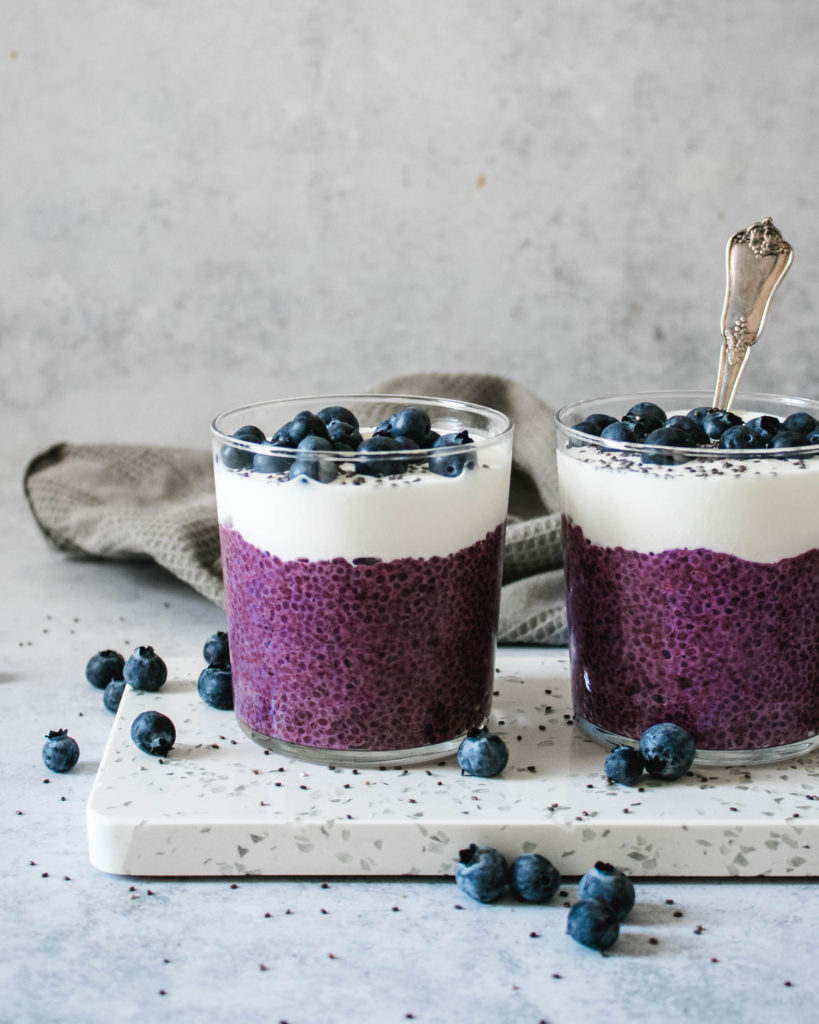 CHIA PUDDING IS SO EASY TO MAKE AND ONLY REQUIRES A FEW SIMPLE INGREDIENTS:
Almond milk, my favorite for baking and chia puddings, I use unsweetened with a high content of almonds. Feel free to use your favorite!
Chia seeds, they are high in fiber, antioxidants and protein
For this Blueberry Chia Pudding recipe I use frozen blueberries, but if blueberries are in season feel free to use fresh blueberries! You can skip the step of microwaving the berries and instead puree them in a blender.
Maple syrup or honey if you aren't vegan. Taste the chia pudding and add more if you like it sweeter. 
Your favorite yoghurt to top it with, natural or vanilla flavor works really well with the blueberry flavor.
TIPS FOR MAKING CHIA PUDDING:
Stir the chia seeds into the milk mixture well, and then stir again! This will prevent lumps of chia seeds forming in you chia pudding.
For best results, let the chia pudding chill out in the fridge overnight. If you are short on time, chill for a minimum of 4 hours.
For more quick and healthy breakfasts, check out this recipes:
Strawberry Banana Overnight Oats
Warm Chai Spiced Chia Pudding with Cinnamon Apples
Creamy Coconut and Banana Chia Pudding
I would love to hear from you! Let me know what you think by leaving a comment, rating, and tagging me at @thedeliciousplate in your picture on Instagram.
Enjoy!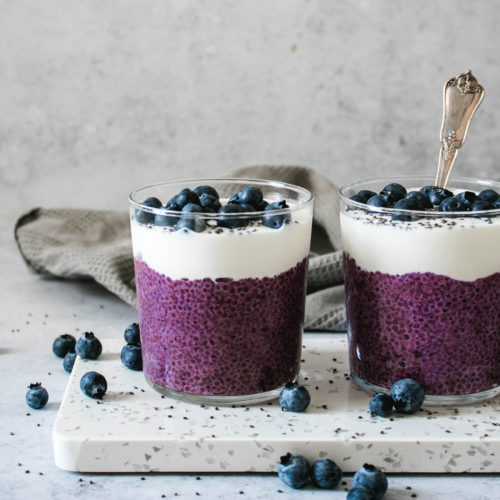 Blueberry Chia Pudding
Ingredients
1 Cup

(250ml)

frozen blueberries

1 Cup

(250ml)

almond milk or other plant basted milk

2

tablespoon

maple syrup or honey

½

tablespoon

vanilla paste or vanilla extract

5

tablespoon

chia seeds

topping, natural or vanilla yoghurt and fresh blueberries
Instructions
Start by adding the frozen blueberries to a microwave safe bowl and cook on hight heat until they are bursted and start to bubble. Mash with a fork or mix in a blender for a smoother result.

Stir in the rest of the ingredients until there are no lumps. Let it sit for 5 minutes and stir again. 

Cover and refrigerate over night.

Serve in 2 glasses and top with yoghurt and fresh blueberries. 

Enjoy!