Orange juice is usually a staple of my breakfast, here I mixed it into this creamy and delicious Orange Chia Pudding that tastes a little like the childhood favourite, creamsicle! Made with fresh squeezed orange juice and a little yoghurt for that extra creaminess. Such an easy and healthy, make ahead breakfast that's also vegan and gluten-free.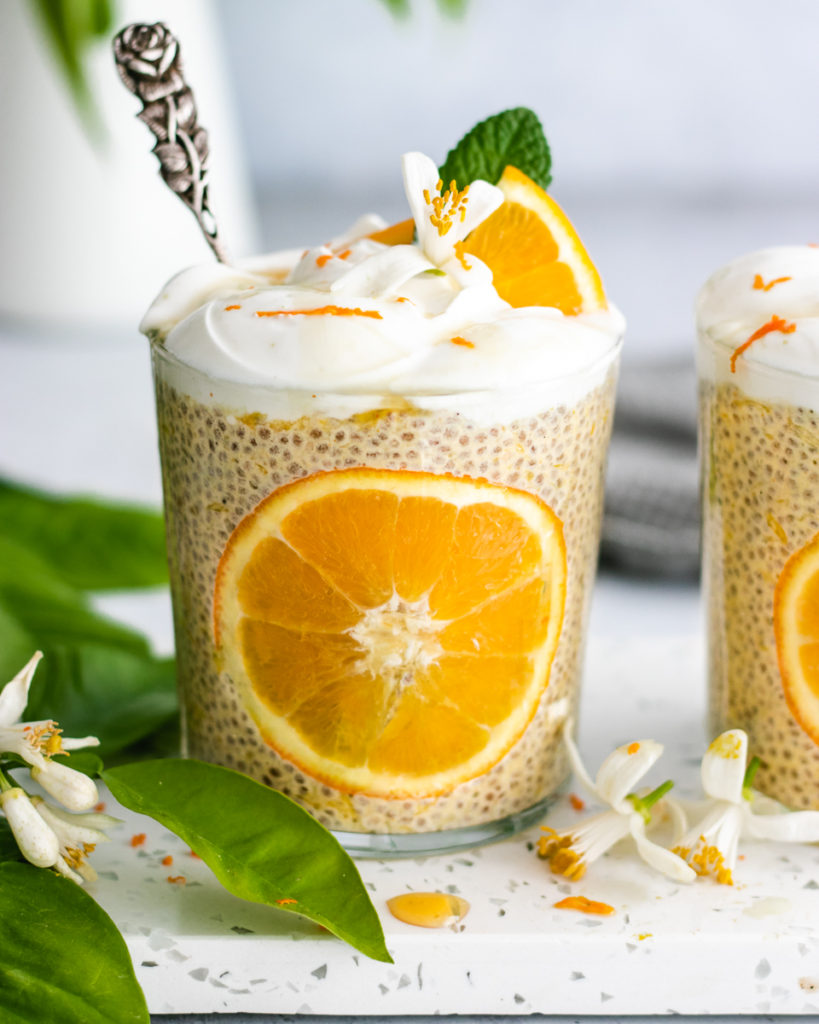 Making Orange Chia Pudding is easy, here is what you need:
Orange juice, fresh squeezed is the way to go here! I like mine with a lot of pulp
Chia seeds, they are high in fiber, antioxidants and protein
Maple syrup. Agave syrup or other liquid sweetener can also be used. Taste the chia pudding before adding maple syrup, I don't like it so sweet, sometimes I don't add any sweetener at all. I find the almond milk has a sweet flavor on its own. 
Vanilla bean paste, I love this intense flavor of vanilla. Can also be substituted for vanilla extract. 
Yoghurt, use whatever yoghurt is your favorit, but a thick consistency works best. I really like vanilla yoghurt for the topping.
TIPS FOR MAKING THis Orange Chia Pudding:
Stir the chia seeds into the orange juice mixture well, and then stir again! This will prevent lumps of chia seeds forming in you chia pudding.
For best results, let the chia pudding cill out in the fridge overnight. If you are short on time, chill for a minimum of 4 hours.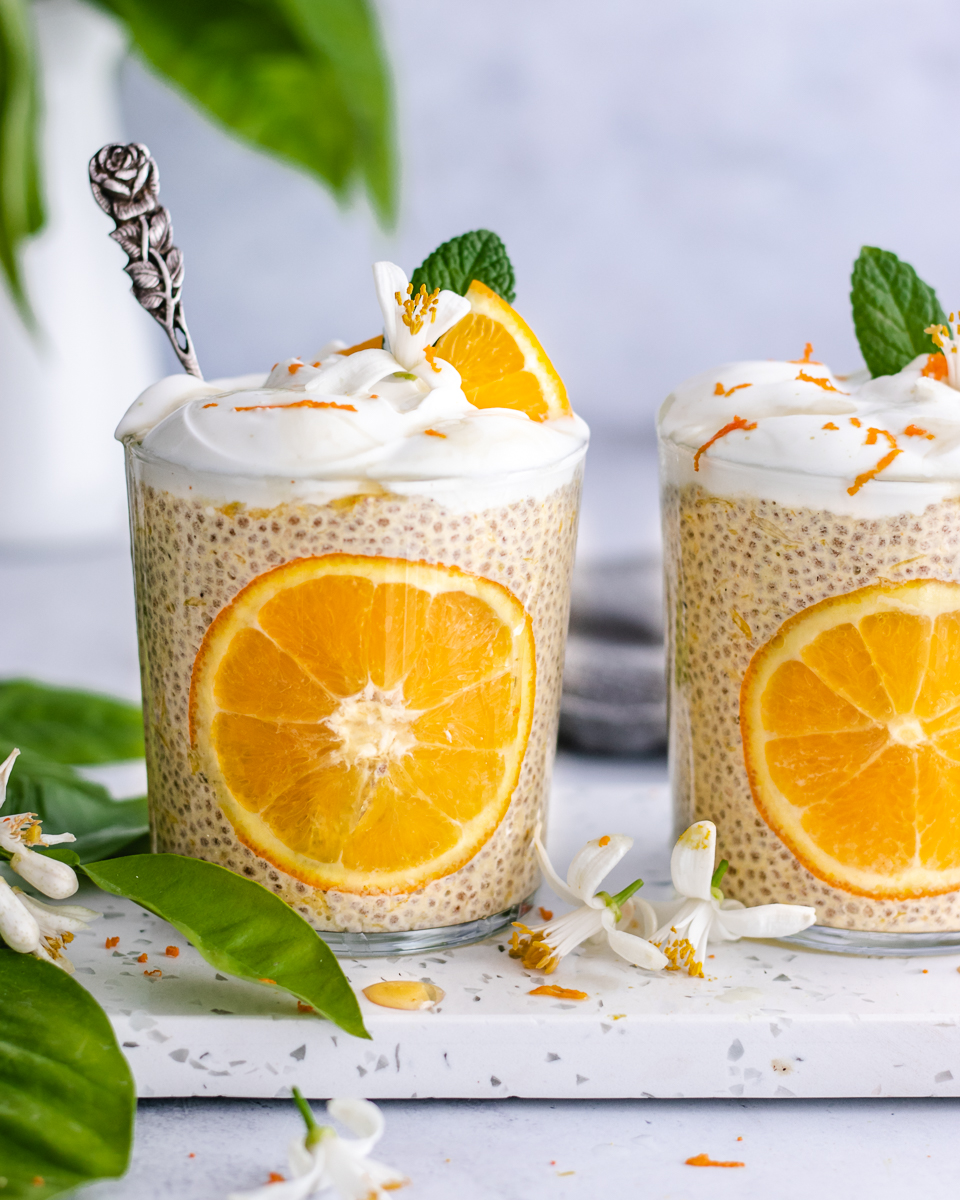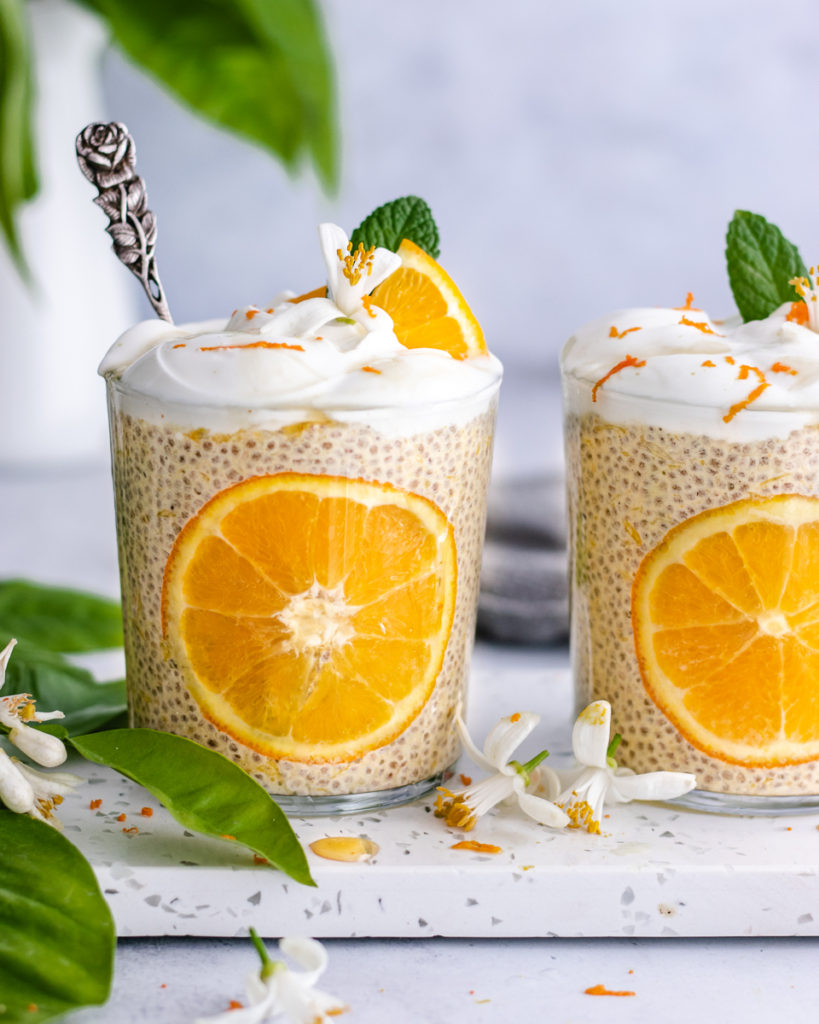 FOR MORE EASY AND HEALTHY CHIA PUDDINGS, CHECK OUT THIS RECIPES:
Peanut Butter Cup Chia Pudding
Warm Chai Spiced Chia Pudding with Cinnamon Apples
Creamy Coconut and Banana Chia Pudding
Mango, Turmeric and Coconut Chia Pudding
Chocolate, Banana and Hazelnut Chia Pudding
I would love to hear from you! Let me know what you think by leaving a comment, rating, and tagging me at @thedeliciousplate in your picture on Instagram.
Enjoy!
Orange Creamsicle Chia Pudding
Creamy Orange Chia Pudding that tastes a little like the childhood favourite, creamsicle!
Ingredients
1

Cup

fresh squeezed orange juice

½

Cup

yoghurt

1-2

teaspoon

maple syrup

4

tablespoon

chia seeds

½

vanilla bean paste or vanilla extract

vanilla yoghurt and orange zest for topping
Instructions
Add all the ingredients in a bowl and stir well, let sit 5 minutes, stir again and cover. Taste and add more maple syrup if desired.

Let the chia pudding chill in the fridge for 4 hours or over night until thickened.

Spoon into serving containers and top with vanilla yoghurt and orange zest if desired.

Enjoy!